---
How to find the Tier of a level?
To determine the importance of any set level, just place your mouse over the number on the side of the Market Price Ladder.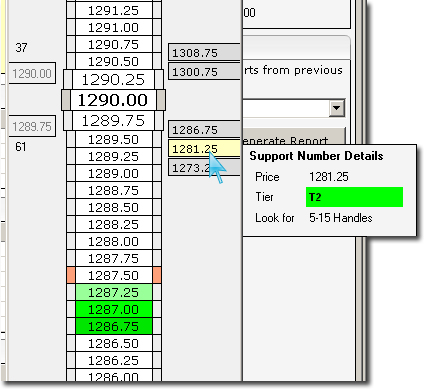 A Tier 1 (T1) level is considered to be the tightest support or resistance, called a Scalp Zone, usually resulting in a 1 to 3 handle reaction.
A Tier 2 (T2) level can usually result in a move from 3 to 10 handles.
A Tier 3 (T3) level is the maximum tier and usually shows very large reactions.
More important numbers are also pointed out in the Long Term Analysis box on the dashboard.
---
Copyright © 2009 ONE44 - www.trade144.com